Orthodontics for Teens & Adults
You can achieve a straighter smile at Braydich Dental by choosing one of our orthodontic options. We offer traditional braces, cosmetic braces with Six Month Smiles, and clear aligners with Invisalign. An orthodontic consultation at Braydich Dental can help determine which treatment plan is your best option for the smile you want.
---
Types of Orthodontic Procedures

Invisalign Clear Aligners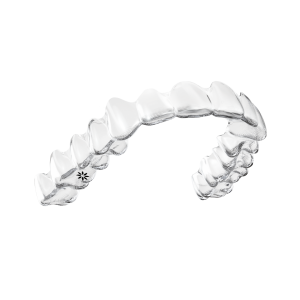 Invisalign clear aligners are made of a clear, flexible plastic that move teeth into better position by applying careful, controlled force. Wearing the custom-made aligners will gradually and gently shift your teeth into place, without any metal brackets to attach or wires to tighten. Also unlike braces, Invisalign can be removed when eating so there is no diet restrictions. You simply switch to a new set of aligners every two weeks and visit our office approximately every six weeks during treatment to check progress. The best part about Invisalign clear aligners is people won't even know you're wearing them!
"Braydich Dental knows what they're doing. I got my Invisalign through them. They truly go the extra mile to make sure your smile is beautiful and that's what's important." – Jessica Briganti
Six Month Smiles

Six Month Smiles is a great option for adults who want straighter teeth in approximately 6 months. Six Month Smiles uses clear brackets and tooth-colored wires, making them more aesthetically pleasing and less noticeable than traditional braces. Six Month Smiles is a cosmetic braces system, focusing on the teeth that are seen when you smile, which allows the average treatment time to be only 4-9 months. Most adults are candidates for Six Month Smiles!
Contact Braydich Dental for Your Orthodontic Needs
Braydich Dental has the experience and equipment necessary to perform several cosmetic dental procedures in our office in Hubbard. For more information, please schedule an appointment with your dentist, and we will be in touch with you shortly.